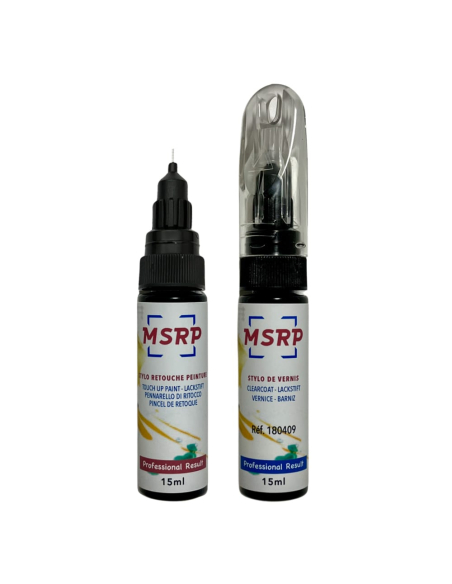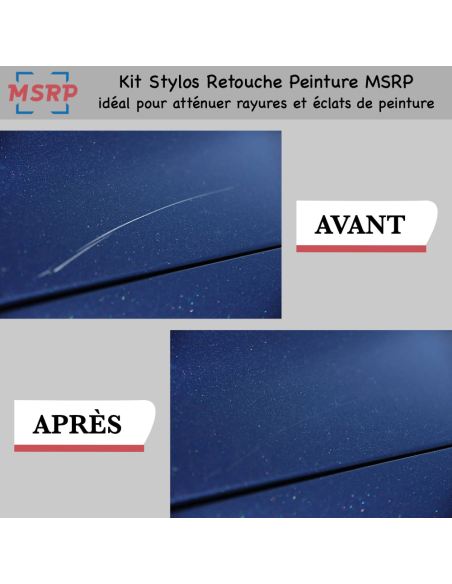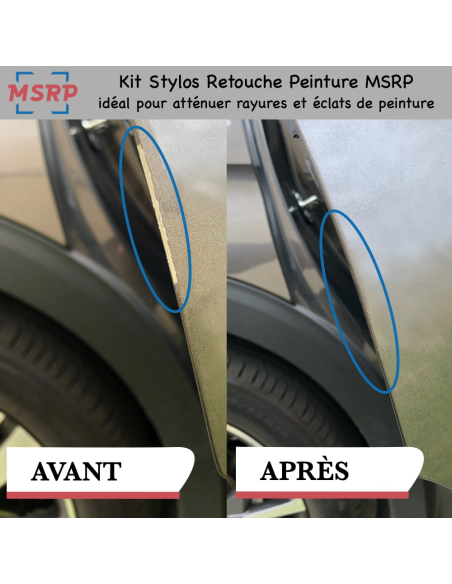 RENAULT D30 & Jaune Soleil
MSRP FRANCE - Expert Car Touch-Up Paint Pen
Renault

.
The perfect repair solution for scratches, scuffs or chips on your vehicle's bodywork Renault .
This kit consists of :
One Paint Pen

RENAULT D30 & Jaune Soleil

One Clearcoat Pen
We use professional 2-in-1 pens (each pen includes an ultra-fine tip and also a built-in brush). This will allow you to choose the most suitable application method for the best possible results.
It is easy, cost-effective and looks great.
*If your vehicle's colour is pearlescent, the kit will consist of 3 pens (paint pen n°1, pearl pen n°2 and a clearcoat pen). The displayed product will therefore show 3 pens.
100% secure payments
MSRP FRANCE - Expert Car Touch-Up Paint Pen for Renault.
Why buy your RENAULT D30 & Jaune Soleil kit from MSRP FRANCE ?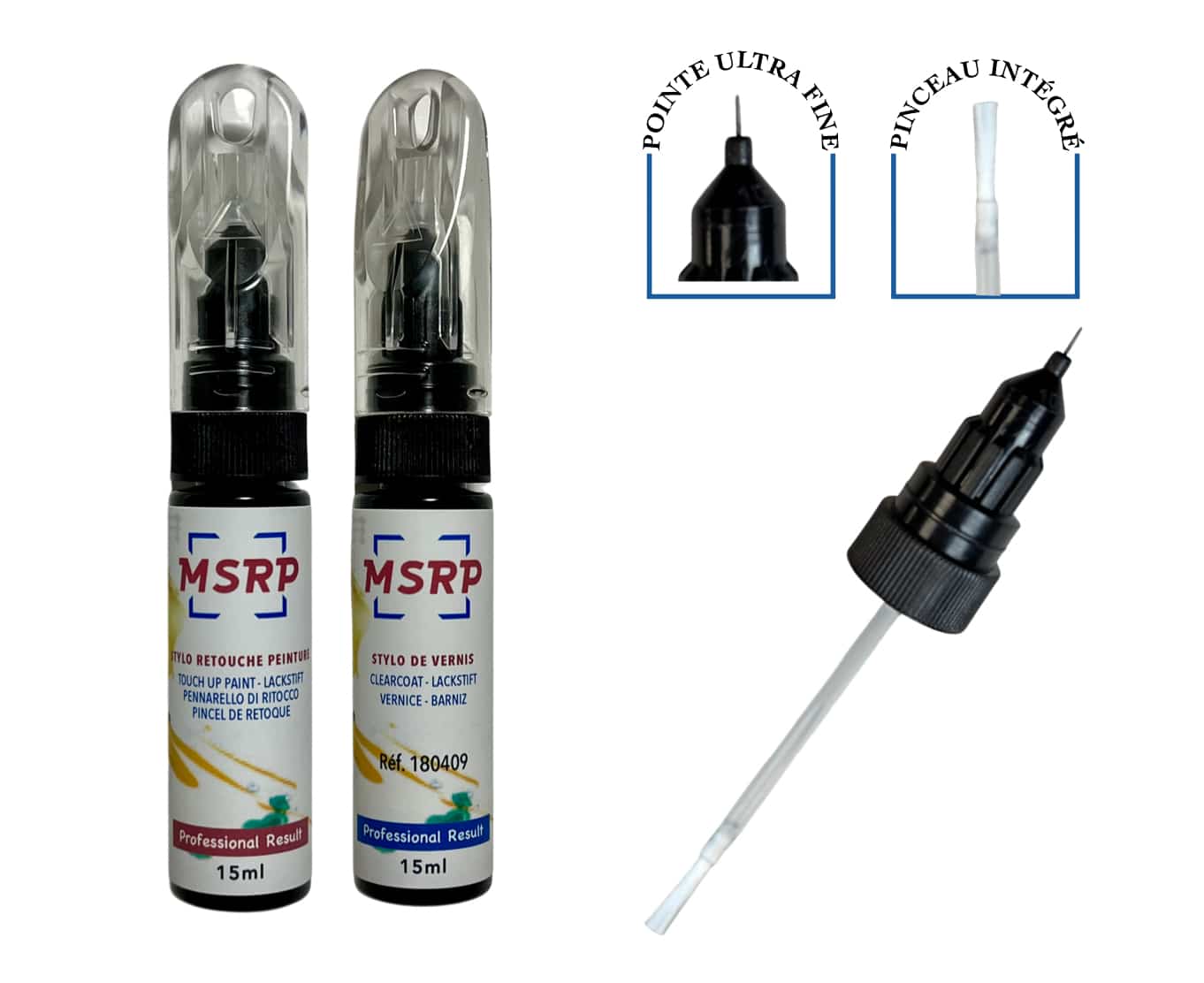 The perfect repair solution for scratches, scuffs or chips on your vehicle's bodywork Renault.
-------------------------
We are a French company focused on the state-of-the-art design and sale of touch-up paint pens for cars in France and Europe.
All of our MSRP touch-up paint kits have been prepared by our laboratory according to car manufacturers' own paint mixing formulas.
Our

2-in-1 paint pens

are sold in sturdy, airtight, UV protected bottles.
Simple, effective, quick and cost-effective. All of our stock is brand new and available for immediate delivery. None of our products are reconditioned.
Your MSRP Touch Up Paint Pen Kit can be reused for

several months after the first use

by storing it in a dark, dry place at room temperature.
-------------------------
Over time, extreme weather and other drivers can cause damage to your car's bodywork.
This can result in scratches or paint chips on various parts of your Renault car.
Fortunately, help is at hand with the Renault Touch-Up Paint Pen kit that is sold on our site.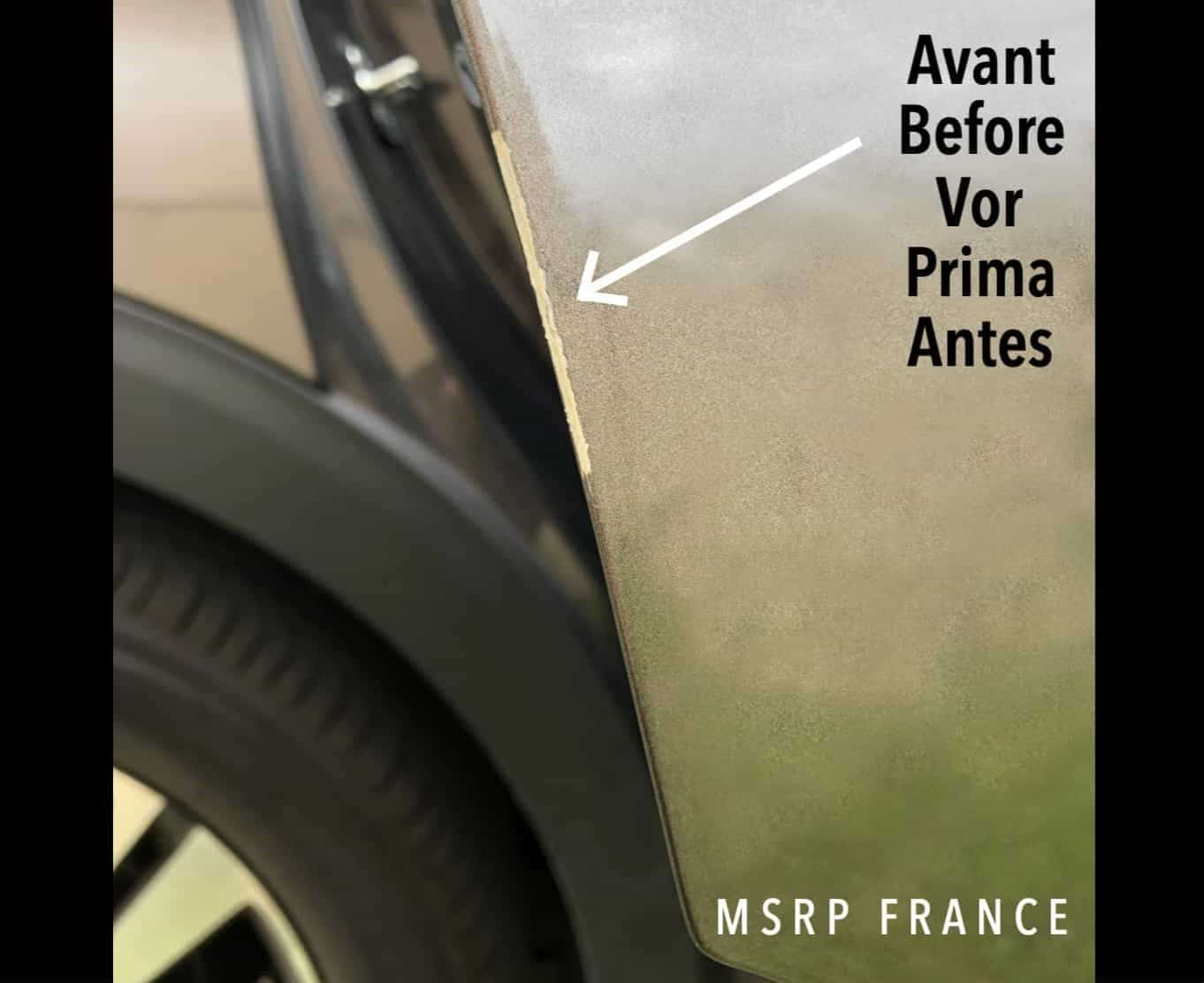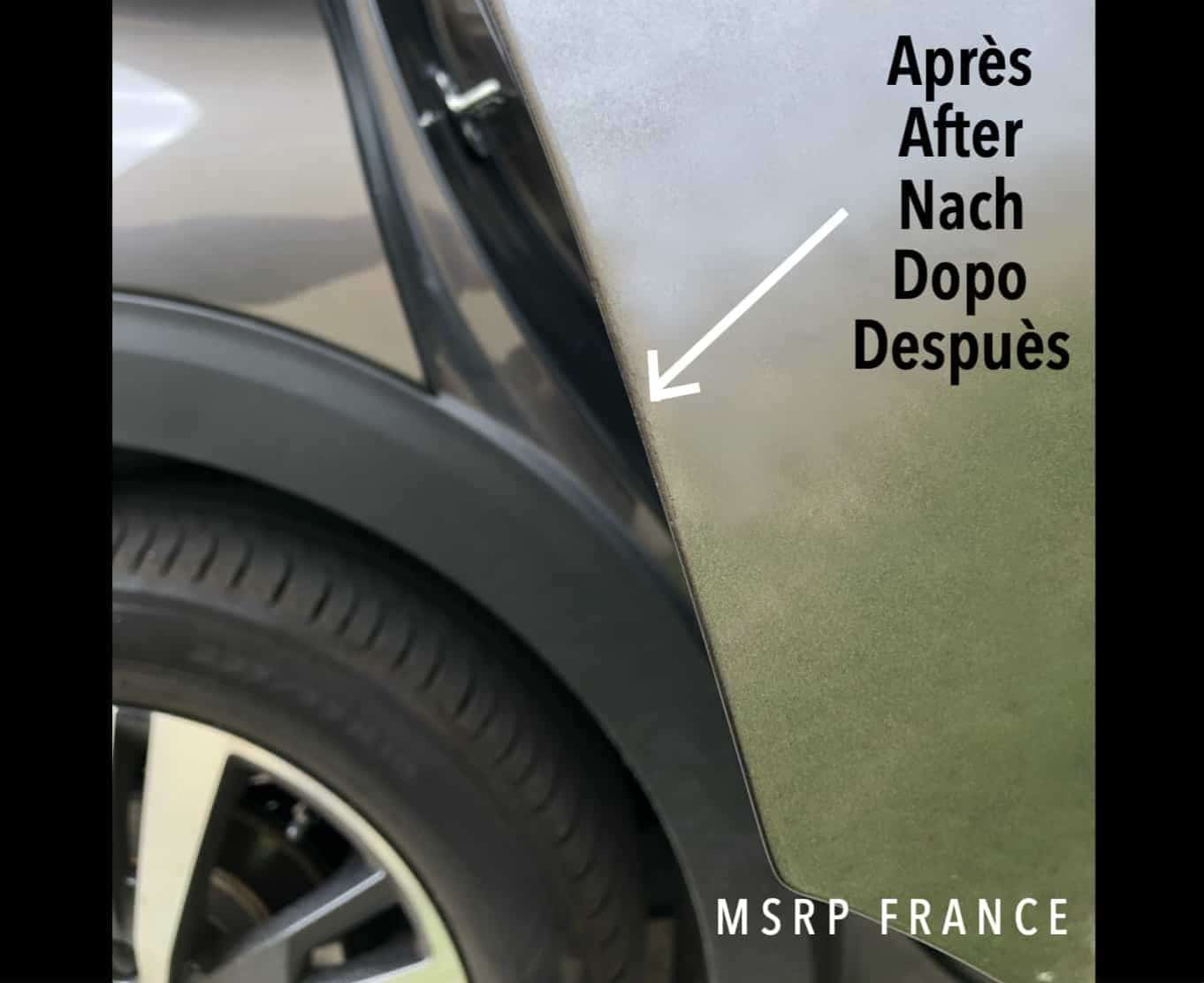 Going to a car painters can be pretty expensive. However, using an MSRP touch-up paint kit that matches the colour of your Renault is an affordable and easy way to keep your car's bodywork in good condition.
This procedure does not replace the services of a car painter if the scratches or paint chips are too extensive. Depending on the age of the vehicle, the condition of the bodywork and its exposure to the UV rays of the sun or moon, slight differences in shades of colour may be observed after the application of the touch-up paint. We like to be honest about the use of the touch-up paint pen kits that we sell on our site.
The touch-up paint pens and kits should only be used for minor bodywork damage. When used in this way, you can be sure of a satisfactory result for an affordable price.
We offer more than 15,000 references in stock, so you will find the product corresponding to the color of your vehicle.

Your orders will be processed and shipped the day after your purchase on our site (excluding weekends and public holidays).
If you make a mistake with the reference when placing your order, you can return the package to us and request a free exchange (excluding additional shipping costs payable by the customer for the processing and reshipping of the new package) from our customer service.
Please note that there is one condition: the product must be unopened and unused.
Your new package will be shipped upon receipt of your returned package. You will then receive a new tracking number by email and on your customer account (if you have created one).

Your satisfaction is our main priority. As we are specialized in the design and sale of touch-up paint pen kits, we work daily to ensure that our products always meet the high criteria of our internal specifications.
So, what are you waiting for? Don't delay, buy your touch-up paint pen kit today and join the ever-growing family of satisfied MSRP France customers.